​The Battle Creek Pioneers pathfinder club enjoyed many fun activities this year. From kayaking, camping to learning new skills and honors.  The Pathfinder club is for those in 5th grade and up. If you have a 5th grader or older who would like to join, contact Brad or Tracey Hall at bt.hall@hotmail.com for more information.
.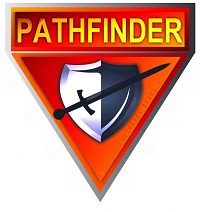 ​PURPOSE OF OUR CLUB: 
Our Pioneer Pathfinder club works in partnership with the home, school and church. Our purpose is to lead young people into a redemptive relationship with Jesus, to build them into responsible and mature individuals, and to involve them in active and selfless service. The club encourages the youth to participate in all aspects of church life.  Throughout the calendar year, the Pathfinder club is involved in many fun and meaningful activities. These help the youth (ages 10 and older) to see and experience the joy of being a follower of Jesus. Please see some the pictures below.